Ten Money Questions for Megan Mullally
Most people will recognize Megan Mullally from her character on "Will & Grace" but Megan's life and creativity extend way beyond the clutches of Karen Walker. With this in mind, Megan launched her latest project called Supreme Story Program, a place for all you writers to share your stories. So check it out. It launched today! In the meantime, this gave me an excuse to dish with her about all things money.
1. The intent of Supreme Story Program is to help people get in touch with their creativity. Do you think that creativity is enhanced by having money, or do you believe in the theory of the "starving artist"?
I definitely believe you can be equally creative with or without money– all you need is a mind and a heart–
2. What is your most significant memory about money?
I don't know how significant it is, but i think it might be the first: when I was in, I think, second grade, my parents sat me down and told me that there was a very good chance that they would be making a lot of money on a business venture– they told me to prepare myself because it would mean a big change– they also told me that it would be in very bad taste for me to mention it to anybody– the next day I immediately told every single kid on the playground that I could get my hands on, and we all sat down and tried to make sense of it– (the million dollar windfall never came to pass)–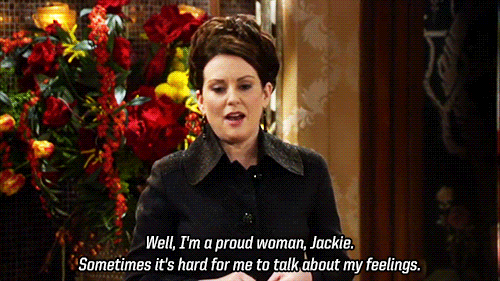 3. What is your worst habit around finances?
It could be perceived as my worst (I think it might be my best) but I've never worried too much about spending money– oddly, this always seemed to work before I had a steady paycheck– instead of driving myself crazy worrying about whether I would be able to pay the rent or not, I tried to train myself not to freak out– and there were some nail-biters, but something would always seem to come through at the last minute– now I basically try to approach the idea of spending money in a reasonable way without feeling guilty or fearful–
4. Is there truth to the saying, "Do what you love and the money will follow?"
Yes! This is a small example, but years ago I was going through a period where I was lonely and depressed and unemployed– there was a bead store near my apartment, and every time I would drive past I would think "I should go in there and buy some beads and make a necklace, that would be fun." So finally one day, even though I'd never made any jewelry before and was totally broke, I decided to go in and buy some beads. I went home and made a necklace and the first day I wore it someone asked me to make them one. So I did and they paid me for it, and pretty soon I was selling necklaces right and left, and a couple of stores in town even carried them– and it sort of gave me a lift and a little income, and got me through that period– and this all put me in a better frame of mind so that soon thereafter I got an acting job–
5. Playing Karen Walker made you famous while syndication has likely made you rich. Were you just as happy before you were "rich and famous" or has wealth enriched your life beyond your bank account?
I think what has enriched my life and made me happier is the confidence I gained professionally as a result of being on "Will & Grace"–
6. What did your father teach you about money? How were these lessons different from those of your mother?
My father's family had had a lot of money when he was very young, and then not so much later on– I think as a result of those childhood years, he always had an air about him of ease and luxury, even though as an adult he never again had an over-abundance of money– as for my mother, I can't think of a time that she's ever stressed out over money either– I have a clear picture of her sitting at the dining room table paying bills in a timely fashion, balancing her checkbook–
7. Most people work out of necessity and their natural abilities take a back seat during their careers. Do you think money is more of a factor with nurturing or stifling creativity?
Well, I think it's important to "follow your bliss", or as you put it, "do what you love and the money will follow", but I think that many of us are acculturated in a way that makes it hard to see this as a feasible option–
8. On Will & Grace, you were a multi-millionaire until you discovered that your husband, Stan was broke. Often times, money plays a distinct role in relationships. Do you and your real life husband see eye-to-eye on finances.
When we were first dating, he said to me "I've never had any money, and I've always lived like a king." I think that's a great attitude for anyone to have.
9. Early in your career, was there a price you paid to being an artist?
As a fledgling performer, you basically take whatever acting job comes along– but that can be good, because you definitely learn from the bad ones.
10. If you could buy one thing right now what would it be?
A hat to wear when I'm out walking"
More about Megah Mullally
Megan Mullally played the character of Karen Walker on NBC's "Will & Grace" for 8 seasons, receiving 2 Emmy Awards and 4 Screen Actors Guild Awards. She recently hosted a syndicated daytime talk show for NBC/Universal, "The Megan Mullally Show", and has appeared on Broadway in the revivals of "How To Succeed In Business Without Really Trying" (Rosemary), and "Grease".
As a vocalist, credits include The Lincoln Center, The Kennedy Center, The Seattle Symphony (with her band Supreme Music Program), and Los Angeles' Disney Concert Hall (soloist).
Upcoming, Megan will be playing Elizabeth in Mel Brooks' musical version of "Young Frankenstein", opening on Broadway November 8th, 2007.
Read other Queercents interviews in the Ten Money Questions archive.