Is Your Cell Phone Service Gay-Friendly?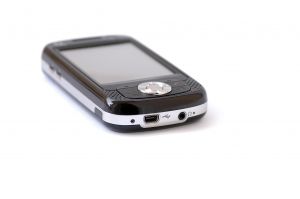 I've been doing a lot of research lately about cell phone providers because my contract with AT&T expired several months ago. I want to find the best deal possible, but I also want to make sure that the money I pay the phone company each month isn't going towards political causes that hurt the gay community.
A recent issue of Consumer Reports rates the four major cell phone providers in the US in terms of cost, service coverage, and overall customer satisfaction. Verizon rates the highest in terms of customer satisfaction and cost. AT&T is the best in terms of smart phones and internet accessibility. Sprint and T Mobile are at the bottom of the barrel in every category. The article also compared the major service providers against pre-paid cell phone services and found that for customers who simply want phone service without any of the bells and whistles, pre-paid service is a very suitable option.
The article did not, however, factor in the question of politics. Queercents readers have often been asked if they would boycott a company if it supported anti-gay causes, regardless of whether or not they were cheaper than a gay-friendly company. The feedback has been mixed, but pretty heavily in favor of boycotting anti-gay companies.
The HRC Corporate Equality Index has pretty detailed feedback about the major cell phone providers, although T Mobile is not listed in the Corporate Equality Index. Verizon has a 70% rating. They provide domestic partner benefits for their employees, and sexual orientation is included in the company's nondiscrimination policy, but gender identity is not. They also don't provide any sort of training for managers about LGBT employment issues. And they are not listed as an LGBT philanthropic group.
AT&T has a 100% ranking. They include both sexual orientation, and gender identity in their nondiscrimination policy. AT&T provides domestic partner benefits for their employees, and transgender health care is fully covered under the company's plan. AT&T also provides training for managers on LGBT employment issues, and they are a financial supporter of LGBT causes. I would be pretty shocked if they weren't, though, seeing as AT&T is the only provider that supports the iPhone, and gays seem love anything that comes from Steve Jobs.
Sprint also has a 100% ranking. In my experience, though, Sprint has terrible customer service. I don't care how many rainbow ad campaigns they might have, I would never sign another contract with them.
What about you? Are you concerned about how your cell phone company is spending the money you give it? Or would you be willing to go with Verizon simply because they have the best rates and higher customer satisfaction? I'd love to hear your opinion.
Photo credit: stock.xchng