Gaying Up Your Gasoline Purchases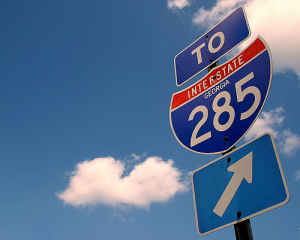 Shopping for gas is an inevitable reality for most of us, especially living outside of urban areas with good public transit. While we've all learned the importance of putting our money behind things we support, that's a bit harder when it comes to gas. Unfortunately, there's no handy-dandy, gay-approved label at the pump. Most gas stations are major corporations and you can choose to spend your money at a gay-friendly gas station.
The best of the best are BP and Chevron/Texaco. These companies have transgender-inclusive non-discrimination clauses to protect their employees, employee support groups for gay and lesbian staff, and offer domestic partner benefits. The Human Rights Campaign has given both of these corporations a score of 100 as far as gay rights, and Chevron/Texaco has been an inclusive and gay-friendly company since the 1990s. Shell has a score of 85, but does not provide protections for gender identity. If you need to fill your tank, and can do it here, feel good about your choices.
While you can feel good about buying gas at your local Chevron/Texaco or BP station, you shouldn't feel so good if you're shopping at an ExxonMobil station. ExxonMobil's corporate policies do not protect against discrimination due to either sexual identity or gender identity. Fully 85% of Fortune 500 companies have non-discrimination clauses, but ExxonMobil has consistently refused to implement such a policy. Not surprisingly, there's no protection for gender identity based discrimination, no support system and no corporate domestic partner benefits. The lesson here? Keep on driving.
In many areas, local or regional gas stations, as well as stations not affiliated with an oil company, are also an option. While not an oil company, Quick Trip does offer domestic partner benefits and has a non-discrimination policy. If you're concerned about local chains, look at discrimination policies, diversity education, and benefits to decide where to spend your gas dollars.
We did mention BP as one of the more gay friendly places to buy gas because some of their corporate policies versus that of Exxon. Both we have found environmentally disastrous companies so when you look at what these companies have done bad to our environment you might want to ban them both. The best choice is to spend less money on gas in general and walk, ride bikes, and commute more with carpooling buddies.
Take a look at gaywheels.com/pride_at_the_pump.htm for more information on your choices at the pump. Other great ways to save money at the pump would be to get that money you spend applied to your rewards credit card. RewardsCards.com offers a list of credit cards such as the Discover Open Road Card which gives you 5% back or the Chase Freedom Card allowing you to cruise any gas station to make purchases with 5% Cash Back. This way you are not locked into a Shell, Exxon, or BP station and can roam around over to a Citgo, Kroger, or even a local mom and pop gas station.
Which Gas stations do you feel are more gay-friendly and have the best gay company policies?