Cheap Summer Dates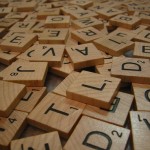 Dating and romance don't have to be expensive. In fact, there are many low-cost ways to take your special someone out on a date, and summer is the perfect time to start dating on a budget. Here are a few ideas to get your creativity flowing. If you have more suggestions for budget-friendly dates, leave us a comment. I'd love to hear your suggestions.
Game Night
Game night is a great way to engage in conversation, and boardgames serve as a nice icebreaker. If you're playing Monopoly for example, you could ask your date what kind of house rules they had for the game when they were younger. Spice up Scrabble by adding bonus points for sexy words.
Game night can happen at your place, or you could meet at a coffee shop for a low-cost night out. If the coffee shop has great desserts, you could split a piece of cake (in order to watch your carbs) without seeming like you're a cheapskate. If you're staying home, put your iPod on shuffle, and that's another easy way to get the conversation going, because you can talk about your tastes in music and reminisce about concerts you've attended, etc.
Ice Cream and an Evening Walk
Splurge on the ice cream calories, then walk it off for free activity points. Evening walks have a nice ambiance, and you don't have to work that hard to steal a kiss (or two). If you're not big on ice cream, you could substitute an icy beverage, like a smoothie or an iced latte. But a long walk is a great way to get to know your date, and it doesn't cost anything at all.
Movies in the Park
Many cities offer a free movie night in the park, where they show classic movies and provide free popcorn. All you have to do is bring a blanket and you're set. Snuggle up together and enjoy the show.
Volunteering
Volunteering is a great way to save money on a date. You get to look like a do-gooder, and you can find out if you and your love interest share the same passion for social justice. Find out if your local animal shelter needs someone to walk the dogs or clean the cages. Or perhaps there is a Habitat for Humanity build happening in your area. Whatever the cause, there's bound to be an opportunity to get involved.
Museums
Whether it's art, history, or and airplane museum, you're bound to look intellectual when you suggest a museum as a date. Check out the museums in your city to find out if they offer free or reduced admission on certain days of the week, because many venues have budget-friendly incentives during the summer.
These are just five ways to find romance without stretching your wallet. What are your tried and true remedies for spicing up your summer romance on a limited budget?