Gay e-books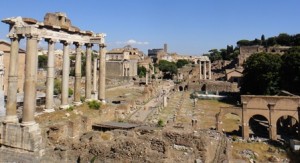 So, you have your e-book reader, your hand-held device, or your computer set up so you can read from the monitor. All you need now are some books to read. A quick search around the net throws up loads of sites and titles, but which one is best for you? That, of course, depends on what it is you want. I checked out a few sites that came from a 'gay e-books' search and found the following.
Mlrbooks.com is the online home of Manlove, which announces 'gay, erotic fiction at its best.' Their titles include multiple award-winning and Lambda nominated books such as the Donald Strachey Mystery Series by Richard Stevenson (also brought to life by HereTv! films), the popular Deadly Mystery series by Victor J. Banis, and the L.A. Series by P.A. Brown.
What's really neat about this site is the design and the way the pages are laid out. You've got a page for authors so you can find out who has written what and what their backgrounds are, and there are many pages of cover shots so it's easy to browse the library. Unless you already have a favorite author, or you are looking for a specific title, you're going to be led by the covers and there is some great artwork here. Click a cover to find a page about that particular title. This page includes links to where you can buy the book, interviews and related videos, in some cases, plus reviews and samples from the book itself. The links will tell you if you're heading off for an e-book, and audio book or a print copy.
MLR books is a publisher, and quite a large one. One of the good things about the internet these days is that anyone with a book can publish it, and hopefully sell it. So, if you click over to Kennydima.com for example, you will find a completely different site in looks, and in content. Here you find a page that looks a bit 'homemade' and which advertises the writing of Kenny Dima. This is one ongoing set of stories in a couple of volumes, there's an offer to get one of them free when you buy the first one, and that's only going to cost you $5.00. This is a classic example of a private author doing his own thing, and I for one, love to see that encouraged.
Meanwhile, back in the more corporate world, there's Phaze.com/gay.html which will take you straight to the gay section, if you see what I mean. Again we have pages of covers, lots of other genres are featured too, and the cost of these books is not expensive (and you can pay with PayPal). You're told what formats these books are in, which is very important, remember to always buy e-books that your reader supports; you've also given extracts and other details at this site.
Fiction4all.com is another top site which has a section for gay erotica on its e-book shelves. You may need to do some searching through the link list to find the gay erotica, (start with the latest adult erotica generally and the list will change and there you will find it) but once you do there are plenty of titles, a good page design, extracts, details, non-expensive prices, reviews and ratings and that all important information about formats.
Those are just a few of my favorite sites for e-books, and for gay erotica in particular. The nice thing is, when you find a title you like you simply buy it and don't have to wait for delivery. Your e-books should be instantly available as a file to download and add to your reader. So, next time you're stuck on a train, or waiting around for a date, you can simply zip off to one of these sites, download a good and horny read, and then get yourself all fired up and breathless with some erotic fiction, quickly and cheaply, in the palm of your hand.