Affiliate Programs for Beginners: Income for Bloggers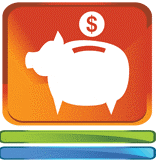 If you have a blog, you may have heard that joining an affiliate program can help you earn some money from it. While this is definitely true, before getting started you need to learn about the various types of affiliate programs, their business models and how they can benefit you. Here are some of the most popular affiliate programs that are used by bloggers. Remember that different programs work different on different blogs or sites. If you have a product in COPEAC such as an iPhone case you are recommending then you might try also see if the ads that show up for Chitika show better products.
FlexOffers.com
A semi-new affiliate program for those who like tho keep things all-in-one system with a steady weekly payout. FlexOffers features some of the big names that CJ.com and Linkshare used to have in their programs but work with you more one-on-one and offer you Earnings Per Click or EPC's of 7-days, 30-days, and 60-days. You must signup each site you wish to display any links on including other blogs you may want to promote an ad. Some of the names you will find in Flexoffers are eHealthinsurance, Turbo Tax, Options Express, Capital One, Chase, Bank of America, and Macy's. Let us know if you signed up for FlexOffers and we will help you anyway we can. Simply comment below to ask questions!
SellHealth.com
SellHealth is an example of a "classic" affiliate program. You put up advertisements for their products on your blog and will earn a percentage of the sale amount. As their name implies, the products that are promoted in the advertisements are various types of health products, with some designed to improve sexual health in men and women, others to improve skin appearance or combat hair loss. Depending on your performance on the network, you can earn a commission between 30% to 50% of total sales amounts. You can also earn 5% of each sale that another webmaster that you have referred to them made.
Chitika.com
Chitika is a Pay Per Click (PPC) advertising network that operates in a way similar to the well known Google AdSense. You place small text ads on certain parts of your blog and earn money whenever a user clicks on one of these. One thing that makes Chitika unique is that while the ads displayed are targeted to the user, they are not displayed based on the keywords found on your blog. Rather, they are based on the keywords that a visitor has typed in a search engine in order to reach your site.
BlogAds Network
The BlogAds Network is an advertising network that allows blog owners to earn money by selling advertising space on their blogs. Unlike some of the other networks, BlogAds allows you a lot more control over how you earn money with the advertising on your blog. Instead of paying you every time someone clicks an ad on your blog, BlogAds allows you to name your own price for advertising on your blog and you can then sell ad space based on the number of times an ad has been viewed by visitors (called cost per 1000 impressions or CPM) or sell an advertising space for a fixed amount per week. The more popular your blog is and the more visitors it gets, the more you can charge for advertising on it and therefore earn more money for yourself.
CuraDebt
This is a debt consolidation program that not only has three sets of lawyer teams backing them up to help with collectors but offers a money making program to boost your income as a blogger.

Kontera Content Links
Kontera is an in-text ad network that allows you to monetize the content of your blog easily. In-text advertising means that certain words contained inside the text of your blog will be highlighted. If a user hovers their mouse over the highlighted word, an small ad balloon will pop up containing a graphic advertisement that the user can then click on to proceed to the advertiser's website. This type of advertising in minimally intrusive as it will only highlight a few words of your text and will not take up any additional space on your blog, nor will it generate automatic pop up windows that are annoying to many visitors. You get paid on a Cost Per Click (CPC) basis. The exact amount that you will get paid every time a visitor clicks one of the ads will vary on a number of different factors, however it will always be 70 percent of the revenue that Kontera makes from the advertiser for that click.
COPEAC
COPEAC is a Cost Per Action (CPA) network that allows you to place various advertisements on your blog and earn money every time one of your visitors performs a certain action on the advertiser's website. Once you join their network, you will have hundreds of different offers that you can promote on your blog. Some of these will pay you a certain percentage of a sale. Others, most notably trial and subscription offers will pay you a fixed amount of money whenever a visitor signs up for a merchant's service, no matter how long they stay subscribed to it or how much money they spend. There are also many offers which do not require the visitor to purchase anything. The visitor will only need to do a simple action, such as downloading a toolbar, signing up for a contest, filling out a survey or getting an insurance quote for you to get credit for their action. With the wide variety of offers on COPEAC, you are sure to find one which will complement the content of your blog.
You may also try Clickbank which now has Facebook likes it sends out if you have a niche target to market. Clickbank is one of the most profitable ones since it has been around the longest. Below is an example of a working Clickbank ad.