Are Expensive Gifts More Romantic?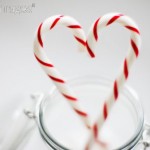 An article over at Forbes has me scratching my head. What Your Holiday Gift Says About Your Relationship gives conflicting financial advice. On the one hand, author Jenna Goddreau says that couples shouldn't go into debt purchasing holiday gifts for one another, because debt can be a source of conflict down the road. On the other hand, Goddreau's suggestions for romantic gifts, vacation tickets and jewelry, are both big ticket items. This frugal gal is left to wonder: are expensive gifts more romantic than a frugal or DIY gift?
Goddreau does make a point about the thoughtfulness of the gift. Making a DIY present for your partner shows that you've put thought and time into the gift. Buying some cheap piece of crap that you found at the last minute does not. So maybe the rule of thumb here is Plan Ahead. Hanukkah starts today, so for those of you who light the menorah, I hope that you've already done your gift planning. Those who celebrate Christmas, however, still have time to find a great deal on a thoughtful gift, or to make something that will make your sweety smile.
Instead of a romantic getaway for two, you could plan a romantic "stay-cation" at home. If you've got kids, find a friend or family member who can take the toddlers for the weekend. Make your own romantic dinner for two. You can plan simple meals of comfort food, or something more elaborate such as fondue. The key is to plan around your partner's preferences. Even if you splurge on some of the ingredients, you're still going to pay less money by cooking at home than by going to a four-star restaurant.
Stocking stuffers can be a great opportunity to show your partner that you're attentive. If your partner spends a lot of money at the coffee shop, why not put a travel mug and a bag of gourmet coffee in their stocking? It's frugal, but it's also thoughtful. If your partner is the type of person who always ends up with stains on their shirt, you could put Tide-to-go pens in the stocking. Hey, a little humor never hurts.
I think that coupon books are another great romantic gift. You can make coupons to suit your partner's personality. Back rubs, a night off from doing the dishes, offers to take out the trash, or the promise of a lap dance . . . these are all great coupon offers that you can use. Just get some cute stationary at the craft store, put on your thinking cap, and then write up your coupons. My partner and I both put these in the stocking each Christmas, and both of us love to pull out our coupons throughout the year. What's that, honey, you want a pork chop dinner? OK, but I'll trade you a back rub for it!
As for Goddreau's point about jewelry being romantic, I have to call bullshit on this one. Don't get me wrong, I love the bling. If it were up to me, I'd have an entire room full of jewelry, shoes, and purses, and I'd spend my days playing dress up and admiring myself in the mirror. But I put jewelry in the same category as roses when it comes to the subject of romance. It's been done . . . and done. I think it shows a real lack of originality if you rely on jewelry to get romantic. (Although if my partner is reading this article, I hope that he doesn't take it as a signal to cut off the jewelry campaign. Keep those handmade necklaces coming, lovey!) My point is that you should spend just as much time thinking about jewelry as you do thinking about any other romantic gift. Put some thought into what your partner would like, and don't just run over to the jewelry store and buy whatever happens to be on sale on December 23rd. Do your homework, and plan ahead.
What's your advice for picking out romantic gifts? And what's your opinion: does money matter? Are expensive gifts more romantic? Or do you and your partner err on the side of sticking to a budget? I'd love to get your opinion.