Is Forex Trading just Spam or Scam: Risky or Rewarding?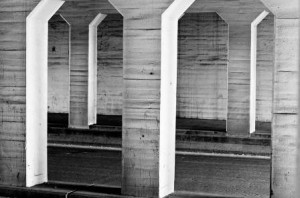 You may receive emails everyday in your spam folder that deal with Forex Trading ads and even notice that Facebook has many Fan pages on these and you have to ask what on earth is Forex and what does it mean. If there are so many spams and scams about this product is there a way that gays and lesbians could make money off of this if it is something legit. Is there another type of stock broking or money exchange we may need to learn to be smart queers about investing?
These days, it seems like any investment that yields a decent profit requires either a high minimum deposit or unreasonable administrative fees. And, while it can be argued that in today's economy there are some reasonably-priced stocks available, it may be a while before the economy recovers enough for such a purchase to become profitable. For this reason, Forex trading is growing in popularity among both couples and singles that are willing to take a risk to enjoy a potentially lucrative reward.
Simply speaking, Forex trading is an investment vehicle through which private investors can consider whether a certain currency will rise or fall in relation to another currency. In America, strict NFA regulations protect each trader's funds and prevent brokers from creating trading conditions that make it too easy for traders to lose money. The rising number of NFA regulated brokers indicates that the demand for this form of trading is growing, and that Forex trading has become an acceptable form of investing. It should be noted, however, that this form of investing should be enjoyed only as part of a diversified investment strategy, not as a sole means for financial growth.
There are several aspects of Forex trading that make it suitable for people in all stages of life:
•Currency trading is based on the global market, and is available 24/5, unlike other investment possibilities, such as the stock market, which are open only for a few hours each day. Consequently, this form of trading is especially convenient option for those who have an active night life but may want to check in on the market or make some trades when they return home. The fxcm currency trading system is set up to be fully usable online from any remote location.
•Traders can choose between short-term and long-term positions which makes it a good option for people with all sorts of trading preferences
•Forex trading allows investors to trade not only popular currency pairs, but also exotic currencies, such as the Turkish Lira and the South African Rand. While this may sound somewhat intimidating, it can be an excellent source of income for investors willing to do their research and to take a chance on something that sounds promising
•Traders can take advantage of trading signals (predictions from professionals about how the market will perform) or autotraders (automatic trading systems that respond to specific trading signals automatically) to increase their chances of profitability. This is especially useful for those with a busy lifestyle who want to enjoy the benefits without the time investment.
Every new relationship requires a certain amount of flexibility until you find the right groove, and the Forex world is no different. For this reason, most brokers offer a free demo account, to allow new traders to test the waters, and to see if it's a good fit. If a trader isn't entirely satisfied with his trading platform, he can change at any time, and there is no messy breakup or emotional baggage. In fact, with so many brokers to choose from, it's safe to say there are always more fish in the see
It is worth mentioning that in addition to the potential financial gain of trading Forex, there are also social aspects of this type of trading that are more difficult to attain with other types of investments. One such example is social trading, wherein traders from across the globe share their experiences and trades with each other. Brokers such as eToro or Currensee, for example, offer platforms through which traders can interact with each other. Other Forex brokers offer trading rooms or forums where traders can ask for advice or share stories of their winning trades
Reading Forex reviews can be a great way to find the right broker, and it can be equated to using an online dating service. All you need to do is peruse your options until you find something interesting, and then reach out. With so many suitable options to choose from, you should have no problem finding a brokerage that meets your needs and preferences. After all, this will hopefully be the start of a beautiful relationship.