Avoid Scams and Deals too good to be true on Black Friday and Cyber Monday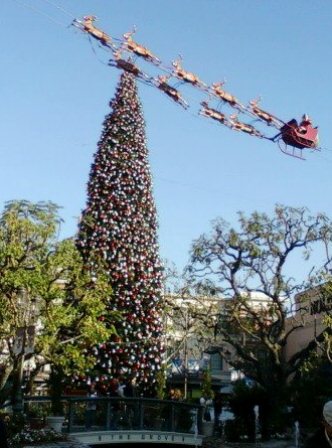 The holidays are obviously one of the biggest money makers of the year for retail stores and most other businesses, but it's also one of the busiest times for scams. This is especially true for Black Friday, when incredible sales and deals can be found all over the place. Just like big businesses and corporation, scammers and con artists are also raking in tons of money just from deceit and stealing. So, where should you look for the scams since most deals seem legitimate? These are some of the things that definitely need to be looked out for to avoid being tricked into a financial mess.
A retail trick that many stores seem to take advantage of is advertising a Black Friday sale that is only eligible for a short period of time. For example, an item may appear to be priced at an incredibly low price for Black Friday, but in reality, this item may only be marked down for just a few short hours. This is a trick that many retail stores use to get consumers in their doors and around merchandise.
Additionally, avoid the common retail scam where a substitute is offered in place of an item that is no longer in stock or available. In some cases, the retailer may try to substitute an item of lesser quality in place of the original item, or they may even try to substitute a more expensive item in hopes of bringing in more of a profit than originally intended. This is a big problem in Black Friday sales, so it is definitely something to look out for when doing your holiday shopping.
You should also be keeping an eye out online as well as in the store. Phishers have been taking advantage of Cyber Monday for a long time by copying legitimate Black Friday sale newsletters and sending them out via a spam email account. Once a consumer buys into the sale via the scam, the phisher steals the buyer's financial information for his own use. This is an unfortunate but common trap that many consumers fall victim to during their holiday shopping, and it's important to avoid it all costs.
To ultimately avoid becoming a victim in a phishing situation, always use secure websites and make sure to check the URL of the site you're on before making any purchase. Many fake websites are designed to look identical to real, legitimate sites so you're going to have to look further than just what you see in the browser window. To truly determine the security of your shopping, make sure that you're using the "https://" protocol before the web address.
Additionally, it's a good idea to keep an eye on your credit card statement during your Black Friday holiday shopping. This will be a surefire way of finding out whether you've been scammed or not. In some cases, scammers will make unauthorized charges to your account following the legitimate charge. These charges might be small and minute, and they are sometimes a test to see if you're paying attention to your credit card statement. If no action is taken against the small charges, they will often push through much more significant charges. In other instances, the scam artist might charge just a few small amounts to your credit card as well as many other people's credit cards.
To avoid falling victim to Black Friday scams, make sure you take a number of precautionary measures such as checking prices and values on items, shopping securely online, and keeping an eye on your credit card statement. Black Friday shouldn't be a time of getting scammed or phished, having your financial information stolen or dealing with an anonymous threat. Shop wisely and always hesitate before making a purchase, because in some cases, your financial situation could depend on it.