Making Your Cash Work Harder This Christmas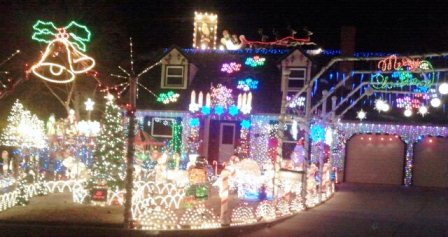 While it's probably fair to state that most of us do enjoy a certain level of financial freedom that others may not (of course I refer to the idea of the disposable income) in these times even the most comfortably secure need to ensure that their money is watched and managed properly, and that they don't needlessly waste what might be needed in another couple of months.
Those who keep track of the financial situation will know that unpredictable shifts can occur with just a statement by a credit ratings agency, sending markets into turmoil and businesses underwater. Even if you don't have investments and savings depending on a stable market, the very nature of banking on a fundamental level could be dramatically affected by changes in the Euro-zone.
So, it makes sense that all of us should be wise about the money we're spending on gifts this Christmas, and there's a lot that you can do to make sure you're not throwing money away needlessly. Here are a few tips to help you save a little more while shopping on the Internet this holiday period, without seeming to be a Grinch.
1. Buy as much on-line as possible
Now is the right time to be looking for those on-line deals in time for Christmas. Many thousands of businesses are finally tapping into the internet retail market, and the benefits of them transferring their business to on-line are immense. That's why there are a lot of sites now out there able to offer the same products for less than they might sell them in the store; they want to strengthen their internet sales, and they'll give heavy discounts to persuade people to buy with a click instead of in-store.
2. Take time to hunt down the deals
All it takes is a little searching to find a wealth of sites where discount codes are offered. Take a night to yourself to do some shopping, dedicating yourself to actively looking for the best deals, and really think about the products you find and whether they might suit someone more than than the gift you had perhaps originally planned to buy for them. They won't know that you planned to get them a games console at full-price but switched to an adventure weekend at 40% off when you saw it! Be flexible.
3. Always calculate the shipping
One of the ways a company makes a profit on-line is through the delivery charge. Sometimes they even leave this until the point of checkout, hoping that you won't notice that what you thought was $5 cheaper with them than the last site you checked is actually $5 more when it's added on. Even when there is no shipping charge, there is no such thing as "free shipping". Free shipping means the cost of it has been factored into the price already, and while some sites might seem to offer a better deal because of it, you can often find one with a minimal shipping charge where the total for that same product is ultimately lower.
4. Go local
There really are thousands of small businesses out there on the Internet earning very little from their local community while they struggle against the larger competition, but because they barely get by, they're more suited to offering larger discounts for their piece of the pie. By searching locally you not only support your smaller community economy, but you're also likely to get your products more quickly, and you'll have an easier time making contact with them should you need to. Nothing beats being able to go into a local shop if you have a problem with an order, with the person who runs the business likely to be there and more willing to take your complaint seriously than the guy on minimum wage answering emails or phones for a multinational.
5. Ask the smaller business for a deal
Plenty of smaller companies offer special deals to their customers over the holidays, and because they're in competition with the larger businesses they can often cut out more of their profit (it might be desperation, but it works). If you can't see special deals or promotions on their site, send them an email asking them if they have any deals. Many of these smaller sites offer discount codes to their newsletter subscribers, or post discount codes on other sites that you might not know about.
It might seem that you can only save a few $'s using all of these methods, but that small saving on each gift soon adds up to a nice amount. Perhaps you could save it, or maybe buy yourself a little present this year too!