Suze Orman's Prepaid Card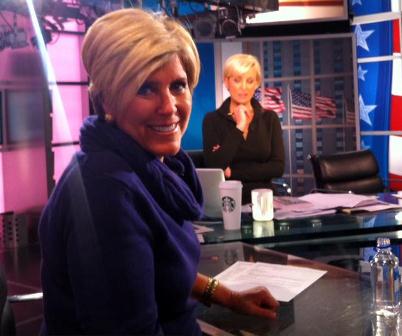 Suze Orman is best known for her no nonsense approach to personal finance. Suze has published ten books, including The Nine Steps to Financial Freedom and The Money Class. She hosts The Suze Orman show on CNBC and writes a column for O magazine. Because she is so concerned about how people spend and save money, Suze Orman is now in the prepaid debit card business. Prepaid debit cards give people who do not have a traditional bank account access to direct deposit of their paycheck, online bill payment and online shopping. Without a prepaid debit card, these people would have to pay to cash their paycheck and use paper money for all of their purchases.
How Prepaid Debit Cards Work
Money is deposited into an account attached to the prepaid card. Customers use the card to make everyday purchases and pay bills, just as they would a bank debit or credit card. The main difference is that customers can only use money that they deposit into the account and there are lots of fees attached.
Providers of prepaid debit cards have been accused of preying on low income consumers because of the numerous fees they charge. For instance, Netspend charges $1 for signature based purchases and $2 to use the card with a pin; RushCard charges $3.95-$14.95 for a card, then up to $10 per month to use the card for puchases and $1.95 per ATM transaction; and consumers who choose GreenDot pay $5.95 per month for the debit card and $4.95 to add funds if they don't have direct deposit. Suze Orman's new product charges less in fees than other cards and has several other benefits that are not available with other prepaid debit accounts.
How Suze Orman's Approved Card is Different
Fees for the Approved card are simple. There is a monthly fee of $3. If you use the card the way Suze wants you to, you will not pay any other fees. However, there are some convenience fees associated with the Approved card. There is no charge to reload by direct deposit or bank transfer but customers who do not have either of those will have to pay a $3.50 fee at a retail location to add money to the card. Without direct deposit, there is also a $2 ATM withdrawal fee.

The Approved card has lower fees than some other cards, but the main difference between this card and other prepaid debit cards is the added benefits. Suze Orman is concerned about identity theft and her card includes protection from TrustedID. Once activated, this service monitors consumer credit and sends alerts when changes are made or new accounts are opened.
Because Suze Orman is adamant that everyone should know their credit score, she has included one year of TransUnion Credit Monitoring at no extra cost. This service allows debit card customers unlimited access to their credit report and credit score and a toll-free number to speak to TransUnion directly. While TransUnion charges $16.95 per month to consumers for this service. Suze Orman is including it in the $3 monthly fee for the Approved card.
Other features include a separate emergency fund account, customizable additional cards for family members or friends, online transaction history to help track and budget money and advice from Suze Orman. She is so committed to helping consumers manage their credit that she has invested her own money into the Approved card project.