Safeguarding Your Money for Gay Travel in 2012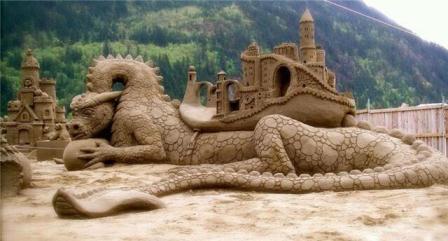 Like a lot of others, the sound of the last chime of the midnight bell as one year slowly draws into the next has barely faded from my ears before I'm thinking about my holiday plans for the year. I admit that I'm one of those who likes to spend a long time planning every aspect of my annual vacation – the hotel we stay in, the restaurants we visit, the historical sites we want to see and the clubs we just have to go to.
Planning our gay holidays has always been a fun aspect of the entire event for me, but in recent years this has become harder as the financial security of numerous airlines and travel agents is scrutinized and called into doubt. The collapse of one airline or travel agent can lead to increased spending and uncertainty.
Along with volcanoes in Iceland and snow across the UK, European travel is experiencing something equally difficult as numerous airlines and travel agents find themselves in financial trouble, often collapsing without warning and leaving hundreds of thousands of people stranded across the world. In the USA, AMR – the company which owns American Airlines – filed for Bankruptcy Protection in November 2011, and in the last week has announced that it will be cutting 13,000 jobs from American Airlines itself in an effort to scale back and prevent increasing losses.
The most recent victim of this continued instability is of course the Spanish airline Spanair. With an estimated 300 million Euros of debt, the company filed for bankruptcy on Monday, leaving thousands of their customers stranded as they ceased all operations. Of course, along with the customers who have been inconvenienced, there are also an estimated 4,000 employees who are now left uncertain of their employment.
But, however dramatic and relatively unforeseen many of these sudden collapses are, there are a couple of things that you and I can do to ensure that our gay holidays are not significantly affected, and that we're not left too out of pocket as a result of their failures. I'm sharing some of the things that I have learned over the last few years which I believe will help to protect us all against unnecessary financial loss.
Consider staying home
I know, it seems ridiculous to suggest it, but I don't mean simply forgetting about your vacation altogether. We all have a mental list of places in our own country we would one day love to visit, and we all know that when we've been on holidays within our own national borders they are often just as amazing and memorable as traveling to other countries. Consider saving some money by visiting the coast, or perhaps spend a week in a city you've never been to but always wanted to visit. For those of you who spend a month on your gay holidays abroad, how about planning a tour around the states, cities and towns you always wanted to visit?
Now is probably the right time to do it, with global tourism on the decline there are some great deals out there. And you don't need to worry so much about the airline or travel agent vanishing overnight and being left stranded at your destination and having to make last minute – expensive – plans.
Know who you are dealing with
It's vital to keep track of the news about whichever companies you plan to use. You might not have access to the current financial situation of an airline but there are often discussions about the potential failure of a business beforehand. Spanair was in trouble for several years, requiring financial assistance from the Spanish government. Many people were not aware of this because they don't read about these things unless they directly affect them. And a visitor to Spain for a short period would not have known about the risk either.
You can easily check which companies have experienced financial problems – or the rumors of their financial risk – through a little searching with Google. It's wise to run a few searches on even the largest names in the business before booking anything.
For example, would you feel entirely confident booking a flight with American Airlines a few months ahead knowing that they're currently downsizing rather dramatically? Would it be safer to use another provider? Perhaps you could make it a road-trip instead or maybe it would just be wise to wait a little longer before booking anything?
Have a backup plan
During the grounding of flights in Europe due to the volcanic ash cloud from an eruption in Iceland, my closest friend and his new husband were stranded on their honeymoon for five additional days. They were forced from their hotel as their vacation time was due to end. For a day they were left in the airport without assistance, unable to confirm anything with their travel agent.
Thankfully, they had access to funds and they used their credit cards for additional accommodation for those days. And they actually had some wonderful experiences that they would otherwise have not. They had the funds to do it, and they had a paper trail through their credit cards in order to claim back what they had spent when they returned.
Always have additional money, or access to it, in an emergency. Where possible, use cards so that you have a record of what expenses you incurred as a result of travel delays, and pay attention to the cover you have with your credit card company. Many of these companies are expected to continue to scale back their services, and when you see that they have updated their Terms you need to know that you are still covered when it comes to consumer protection.
Our gay holidays are supposed to be some of the memorable times of our lives, and a great trip can often be tarnished by money worries or things that are beyond our control. But using the above tips you can at least ensure that the risks of a business collapse affecting your holidays are minimal.
A few events to keep a look out for in 2012:
Winter Party Festival, an event thrown by the Gay and Lesbian task force from Feb 29 – Mar 5.
2012 Summer Olympics in London, UK, July 27-August 12.
Dinah Shore Weekend, March 28 through April 1, 2012
Madonna World Tour 2012-2013, begins in Tel Aviv and ends in Australia