Gay Wedding Destinations and Packages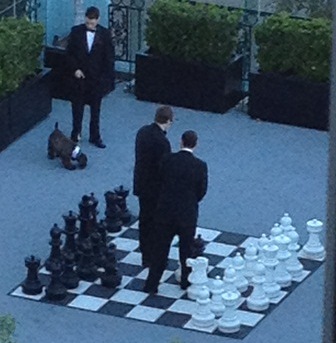 We've really come a long way since the days of fighting over the right just to hold a parade or a march through a city. You remember that? I sometimes wonder if the gay youth of today take it all for granted and don't realize that while they might be fighting vehemently for their right to marry, many of us had to fight vehemently just to be recognized as citizens.
Although there are still states in the USA that would gladly strip us all of any rights we've fought hard to gain throughout the last fifty years or more, things are getting better for us.
These days, while your state might not allow you to marry your partner (I truly believe that this will change for the better in the coming decade), there are plenty of other states – and indeed countries – that are more than happy to welcome us, and there are plenty of companies and retreats out there able to assist.
I've been checking out some of the great options for same-sex couples wishing to confirm their commitment to each other, and I've found some truly remarkable locations and some really wonderful deals to help you to make your gay wedding as perfect as possible. I'm not limiting this to the USA, because I believe that more and more couples are willing to travel to create the perfect day, and there are some truly remarkable locations out there.
First of all, we have the great people of Sunset Hill House, Sugar Hill, New Hampshire. This wonderful historic location has some truly stunning views of the Mount Washington Valley, with several locations ideally suited to a commitment before loved ones and nature.
All-inclusive deals can be found from sites like OffTo, with some great discounts available for gay weddings. These discounts and special deals might not last forever though, so It's worth checking them out while you can if you're planning that special day at the moment.

Sunset Hill House is just one of the many beautiful gay-owned or gay-friendly settings in New Hampshire able to welcome same-sex couples and provide a truly memorable gay wedding ceremony.
Further afield, we have the stunning Eynsham Hall in historic Oxfordshire, England. For those who dream of a traditional ceremony steeped in grandeur and elegance, the protected Jacobean-style mansion with its seemingly endless terraced gardens are unlikely to be beaten.
With its wonderful mix of luxurious modern elegance and its traditional rooms, Eynsham Hall is able to provide a remarkable setting for your gay wedding.
Finally, we couldn't discuss gay weddings without mentioning Banff Gay Weddings too. With the remarkable backdrop of the Canadian Rockies in Alberta, Banff are able to offer everything from the flower arrangements to the photographers to the settings themselves. They'll take care of you and guide you through the whole process with different packages and stunning locations to suit your budget and your needs.
Dedicated to providing the perfect day, the Banff Gay Weddings company is able to meet your needs and create a day that will live on throughout your future together.
Although I have only mentioned three locations or businesses, there are now thousands of options open to us. There are always special deals to be made depending on the season and the location, but one thing that should be kept in mind is that this is your day, one very special day that deserves to be memorable. You deserve to have the perfect gay wedding, and whether you're recognizing your dedication to each other under a tree in a forest with your closest friends and family, or in a stately home surrounded by grandeur and five hundred people, you deserve to have a day filled with love and memories to last a lifetime.