Gay Pimp Jonny McGovern Answers Celeb Money Questions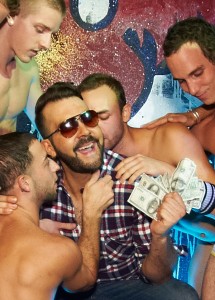 It's been awhile since we brought back our Celebrity Ten Money Questions and lately it seems we have had many from the nightlife and music business including Chris Ryan. This month we had the opportunity to interview Jonny McGovern known as the Gay Pimp while he is promoting his exciting new album "The Gayest of All Time." Read more here on our sister blog about the new music video.
1. Don't you think there should be laws against texting while dancing?
Yes there should! Unless I need to text my friend about sumpthin REAL important.
2. You sing of Verizon, T-mobile, and Sprint.. Who do you use?
Actually AT&T
3. What is your favorite credit card or does a gay pimp pay in cash only? Cash Only Baby!
4. What mobile personal finance applications do you use? None. When my wallet is empty I don't spend no money.
5. What is the one personal item that you always splurge on?
Haircuts and Beard trims every 2 weeks to keep lookin fresh.
6. What is the one thing that you feel is always overpriced? Coffee but it doesn't stop me from buying it.
7. Tell us the craziest thing you've ever bought for a boyfriend… When I was feeling rich from The Big Gay Sketch Show I bought my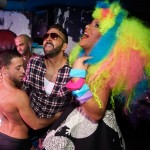 then boyfriend an outrageously expensive DSquared jean jacket that had a hand embroidered winter scene on the back.
8. Do you have any future LOGO network shows planned? We were big fans of Logo's The Big Gay Sketch Show. I have a couple things we're pitching to them pretty soon. Top Secret tho'..
9. Do you have any shows or club appearances planned? I'll be all over the country for pride season. I'm performing in Hawaii at Hula's for Memorial Day.
10. What is your favorite nightclub outside of NYC?
The BRUTUS party at Faultine in Silverlake or Bears in Space at Akar during the summer in LA.
Thank you for the opportunity for letting us interview our money concerns. We hope that you keep bringing in tha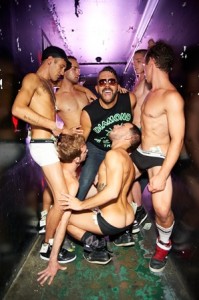 t pimpin' cash!