LGBT Pride And Queer Currency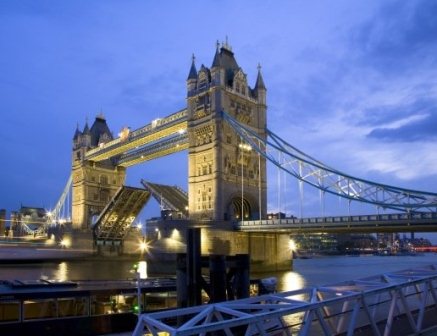 I have no doubt that many of us are planning our summer months right now, and one of the primary events to look forward to as the weather heats up and the exposed flesh increases in the street is the sheer avalanche of LGBT Pride parades around the country, and indeed around the world. I'm currently planning my stay in London for the Pride event there later this year, and it's a good opportunity to share some tips and advice with you.
While there are just a few that seem to steal much of the limelight, there are of course events being held all over the planet. Whether you're in a major capital city or not, there are events in all areas of urban sprawl from New York to Birmigham England, and there is seemingly no excuse for not being caught up in one, even accidentally!
But whichever LGBT Pride parade you're attending (for some of us the list is long!) there are some things that all of us should know about before we go, especially when it comes to using our "queer currency" wisely!
Spending Your Queer Currency
First of all, it's important to recognize that these events are supported by local authorities primarily because they bring a lot of tourism, or have the potential to. That might not be as true for the 500 strong street party in a rural region when compared to millions of people heading into London for Pride, but every local authority has aspirations when it comes to tourism and business.
Because of this, it is important to support the businesses that truly support the event. Almost all LGBT Pride events have a website, and almost all will have sponsorship deals with local businesses, and those businesses supporting the event will be listed there. It's wise to make a note of those businesses which have chosen to support the event, and support them in return wherever possible.
In instances where direct support is not shown, or where sponsorship is not clear, it's still better to support the local businesses rather than the larger national chains. The revenues generated through small business have a better chance of staying in the community, while the profits of the larger national chains are moved out of that community very quickly. You want every last £, $ or € to be seen as a benefit to the city hosting the event, and if it goes to the smaller businesses it will be counted rather than immediately extracted to "corporate HQ" before the local government has a chance to see what the event has brought in.
Staying Over
Smaller is better. At least it seems to be when it comes to booking accommodation.
It might be simpler and quicker to get on line and book a room with any one of the several national hotel/motel chains in the country in question, but consider what you get for that money!
In the UK, I have spent £60 for a friend and I to stay in a bland and boring national chain hotel with printed art on the wall and wardrobes with no doors. Yet just months later I booked a B&B for the two of us for £65 in a beautiful home surrounded by gardens and with a couple of gentlemen hosts who were perhaps the nicest people on the planet. We have since returned there twice – for no reason other than to stay in their lovely home!
Once again, you're paying into the local economy, and you're having a nicer experience for the money you are handing over.
Most LGBT Pride events will be able to recommend places to stay if you're planning to make a weekend of it. Some may list national chain hotels, while others might also include more interesting and comfortable local businesses. But even if they don't provide this, it is absolutely worth doing a little research to find one that is recommended by others in the LGBT community.
If you're stuck for information, most LGBT Pride committees have people who are more than willing to facilitate. Why not send them an email and ask about somewhere nice to stay on your visit?