Disney's Premier Visa Card $100 Credit and 2% Back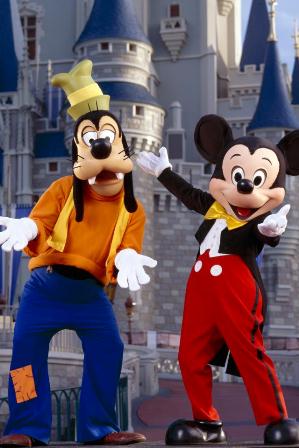 We are excited to announce the launch of a new card product from Chase just in time for Family Outings to amusement parks a, water parks, and Disney stores and merchandise. Knowing they have brought back this card that g
You start out getting $100 for using this card the first time and that could be on a gas fill-up for your trip to the grocery store. You Could even buy a cold pop with this new card and get your $100 credit.
Other amazing benefits I found with this card isthat it lets you Earn 2% in reward dollars on card purchases at gas stations, grocery stores, restaurants and most Disney locations. Earn 1% on all your other card purchases. Redeem toward Disney treats at home and on vacation, such as Theme Park tickets, hotel stays, DVDs, toys and more. We thought they might up the amount of Disney to 4% or maybe 3% cash back rewards since most points or miles cards seem to allow you to get 1% back anyway. The best reason to Have this card would be for the two percent back on gas, grocery, and restaurants and those few times you visit a Disney location, One example is this week kicks off Gay Days Orlando and if you have this card to use on dining that is 2% and the bonuses you get from Disney.
If you are a Disney fan such as myself you get the fun of picking from nine card designs. This may take some time to decide. I know I couldn't More benefits include Save 10% off on select merchandise purchases of $50 or more at DisneyStore.com and Disney Store locations plus Disney Theme Park Perks including a Character Meet 'N' Greet at private Cardmember locations. Celebrate Gay Days 2012 and the Wonderful World of Disney.