Getting Free Stuff Online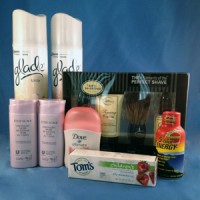 If someone asked you if you wanted some free stuff, would you say no? Who wouldn't really! There are a lot of legitimate opportunities to get free stuff online and there are several ways of going about getting them. I put together a list of the questions that people most ask about getting freebies online and answered them! You can really get a lot of stuff online and it makes checking the mail so much more enjoyable than when you just look forward to bills coming in.
Why would people give stuff away? This is probably the single biggest question that I get. People always think their must be some sort of catch. The fact is, giving away free samples is a marketing strategy that companies big and small engage in. As a result, most of the items that you will get for free will actually be brand new products to the marketplace! In addition to getting new products in consumers hands, companies also get your contact information to further market to you!
Do I have to pay shipping? No, not at all. Occasionally a company will give away something charging shipping but I typically avoid those offers at all costs. There was recently a free offer for an Art of Shaving kit that has a $25 value, and you could print a coupon and redeem in store or pay $5 to ship it. Because of the value I opted to go ahead and pay shipping (I then printed off my coupon and redeemed a second in store). It is VERY rare that I will pay for shipping on a free item, you should avoid it as well.
Will I get a bunch of spam? Actually, the spam rate on freebies is surprisingly low. If you do happen to sign up for a rogue offer (and they are out there) then you will get a ton of spam, but for the most parts companies giving away free items are trying to attract new customers, not turn them off and they keep the emails to a minimum. I do still recommend that everyone who will be signing up for freebies get a fake second email address just for claiming free stuff. This will save a huge headache later if you do sign up for a fake offer.
Do I have to enter my phone number for this? I would say about 50% of offers have you enter a phone number. I enter mine on most of them not even thinking, when I do think about it, I change up 1 digit so I will not get bombarded with phone calls. Typically I would say from free samples the call rate is very low, now if you get into sweepstakes, there are more of those that will be calling.
What kind of free stuff can I get? The free stuff that you get varies greatly. Most of the items will be personal care products in a small sample size. Sometimes companies do send out full sized items! Recently Vaseline was giving away full sized lotions every Tuesday in May. I ended up with 3 of those in the mail, and lotion is expensive. I was very pleased!

How do I spot fake offers? Fake offers can take a keen eye to spot. Most of the fake offers are rip offs of real companies, so it can be hard to tell. Usually though a fake offer site doesn't have a very good web design on it, they are thrown together quickly. Also, if it is too good to be true, it usually is. Most free offers that are real have a value of $1 or less. If you can't tell for sure, call the number on the website, fake offers usually have disconnected numbers or send you straight to voice mail.
Where do I find these offers? There are many sites to choose from when looking for these offers. Some are better than others, you will want to look for a site that is updated frequently and doesn't contain fake offers. You want to look for a site with comment activity and with a following. If a freebie site has a following, chances are there is a reason people are sticking around! I am a little partial, but you can always follow my site Julie's Freebies, I update as many times as needed during the day to keep up with the samples as they appear online and I always check to make sure every offer is legitimate.