How to Organize Your Coupons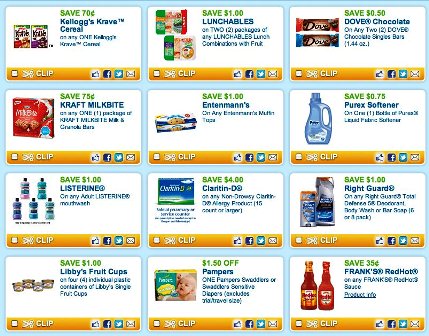 Did you know that shopping coupons have been around for over one hundred years? Couponing, as it is now called, is an excellent habit. You may save only a few cents per purchase, but it adds up. Some people say they've been able to save hundreds of dollars a month with their smart coupon practices.
Coupons are not just found in newspapers and weekly shoppers. Practically every grocery store chain gives out special coupons for products related to the ones you've just bought. Your favorite discount and specialty stores also give out store-specific coupons. On the Internet, you can find entire websites devoted exclusively to coupons.
Whether you're involved in today's extreme coupon lifestyle or just collect and use coupons the old-fashioned way, it's important to minimize the amount of time you spend on them. Minutes add up just as pennies do. You don't want couponing to become a preoccupation, or worse, an obsession. Coupons are about gaining more control over your life, not letting those little scraps of paper control you. When you want a coupon for an item, it should fly to your fingertips; you shouldn't have to hunt for it. Try these easy methods for coupon organizing.
Organize Coupons in Envelopes
This is a good method for the old-fashioned coupon clipper. Sort your coupons first by expiration date, then by store, and again by type of merchandise. Now you're ready to store them.
Your grandmother probably used legal sized envelopes with the store names and merchandise types written on each one. She may have sorted them by month according to the expiration date. If she did a lot of coupon shopping, she may have kept her envelopes in order in a recipe box, shoe box or an expanding folder, the heavy brown accordion type often used by businesses.

You can also use a wallet-sized expanding coupon holder. You can get one at any grocery or dollar store. They're good for up to about fifty to a hundred coupons. Many crafty people make their own coupon holders from cardboard.
Organize Coupons in Expanding Folders
Get an expanding accordion file folder. Be sure it's the kind with tabs for writing identifying information. As the coupon lifestyle catches on, these folders are now being made especially for this purpose. Within the folder you can keep the coupons in envelopes as always. Just be certain you can find exactly what you need when you need it.
Prepare your coupons before you leave home to go shopping. Put them in the front pocket of your wallet sized coupon file. You can also store them in an envelope in your pocket, or in your purse next to your wallet. As long as you don't forget your coupons when you head for checkout, you're fine.
Organize Coupons in Binders
A three-ring binder is the most efficient method for the couponier who wants to save coupons by the hundreds or thousands. Get the type with the zippered closure and pockets on the inside. Plastic sleeves with tabs on them will let you organize and store your coupons and find just what you need in seconds. People who coupon in this high-tech fashion often find that simply alphabetizing their coupons by brand name or product is faster than the old-fashioned method.
Look online for starter kits for the serious couponing lifestyle. They contain divider tabs and coupon holders to place in your binder. Be sure to add a small calculator, a pair of scissors, a grocery list pad and a couple of pens. With these kits you can quickly create the complete couponing lifestyle in one easy-to-carry module. For more ideas, look for a couponing workshop in your area.