RecycleBank Points: Think Green, Earn Green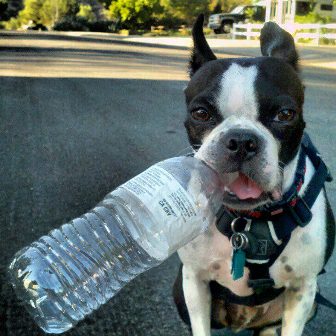 As the world's population explodes, consuming greater amounts of natural resources and producing garbage by the tons, more and more people are becoming aware of the need to conserve and recycle wherever possible. To encourage more people to learn about and practice conservation and recycling, RecycleBank began its RecycleBank points program.
What Are RecycleBank Points?
You earn RecycleBank points by selecting green activities that you're interested in performing. When you complete those activities and they are confirmed by RecycleBank, points are awarded to your account. There are hundreds of companies that participate in RecycleBank, providing you with a wide variety of activities available for earning points, from buying environmentally safe products to reading or watching videos about better ways to conserve and recycle.
Are There Offline Ways to Earn RecycleBank Points?
Absolutely! RecycleBank offers a variety of ways to earn points offline.
When you recycle through local community programs that participate in RecycleBank, you can go to the RecycleBank website each week, click on the earn points tab, and report your recycling. Each week that you report your recycling, you earn 10 RecycleBank bonus points. You can earn an additional 2.5 cents per pound of materials recycled as the community recycling program reports how much you recycled. By simply recycling the products you use every day, you can earn up to 450 points per month or 5,400 points per year. That's a lot!

There's also the electronics recycling program. Everyone gets rid of old electronics at some point. With RecycleBank's electronic recycling program, you can log into RecycleBank, locate the device you wish to recycle, fill out the information form, and RecycleBank will send you a free shipping label. Simply send them the device you wish to dispose of and, when they receive it, they'll credit your account with the amount of points you have earned. RecycleBank accepts the following electronics: cell phones, apple laptops, mp3 players, iPods, digital cameras, video game consoles and games, and GPS devices. You can earn up to 200 points per device and may even earn some cash.
RecycleBank also offers a Visa card called the Gconomy card, which allows you to earn points for every dollar you spend at participating RecycleBank partners.
How Do RecycleBank Points Benefit My Family?
In addition to the benefits of making our world a cleaner, safer place to live in, RecycleBank points allow you to earn rewards that can be redeemed for discounts on groceries, entertainment, clothing, and more. You can even redeem the points for gift cards from a variety of companies.
RecycleBank also contributes to the Green Schools Program, which provides grants for green educational programs in local schools and neighborhoods.
By working with local community programs, RecycleBank motivates more people to become interested in conservation and recycling and helps to keep our neighborhoods cleaner and our landfills free of unnecessary garbage, making the world a better place for our present and our future.
Conservation and recycling benefits everyone. Even without the benefits of RecycleBank points, these activities are an important part of taking care of our environment and teaching our children to do the same. With RecycleBank points, you can do the right thing and earn great rewards at the same time. It's a win win for everybody.