Free Stuff for Voting Today including free transportation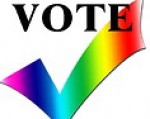 You may be fulfilling your civic duty, a duty for our community, and one of the best things a US Citizen can do but there may be long lines out there today. This is why we have put together some freebies as a treat for your time spent. As a "thank you" for voting, some companies are offering these voting freebies on November 6th-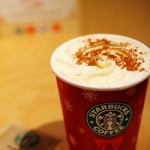 Starbucks coffee shops will offer all customers an INDIVISIBLE wristband on Election Day.
Tim Hortons Café & Bake shop will give you a free donut with the purchase of any beverage. Some voters will also get free coffee and donuts while they wait in line at local polls in some cities, including Detroit, Columbus, Ohio, and Buffalo, N.Y.
Uber: On Election Day, this car-service company will be offering customers a free ride to or from a national polling place, up to $20.12. Any amount above $20.12 will be charged, and the offer is only available during the city's voting hours. This is my favorite freebie for election day because if you live in a city that has Uber car services which you can download in an app and have someone show up in under 5 minutes to pick you up… you have no excuse not to vote!!
Olive Garden – Get a FREE Dolcini with the purchase of any adult entree.
Taco Bueno – FREE guacamole and chips
Chili's – FREE Appetizer with the purchase of an adult entree
Starbucks – FREE "Indivisible" bracelet
Johnny Carino's – FREE App or Dessert with the purchase of 2 entrees
Einstein Bros. – Grab a FREE Bagel and Shmear if you show your "I Voted" sticker
On The Border – Get FREE sopapillas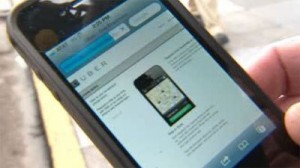 The Ben & Jerry's ice cream shop is currently offering a special Americone Dream sundae, which includes Americone Dream ice cream (Ben & Jerry's flavor made for Stephen Colbert), caramel, whipped cream and a selection of dry toppings. This promotion is being extended to customers through the end of the year. Pinkberry: The frozen-yogurt seller is holding a social media contest on Election Day asking fans to post pictures and vote for their favorite flavor by using the hashtag #pinkthevote on Twitter. The company will choose 10 winners randomly on Nov. 6 and they'll each win a free small yogurt with toppings.
People can cast their favorite Market Bowl (chicken or turkey) through Nov. 6. On Nov. 7, the winner of the poll will be announced. That day, Boston Market will offer everyone a free Market Bowl with a purchase of a bowl and a drink. A coupon is required, which will be available on the company website and its Facebook page.

Election Day got you stressed? The high-end yoga-apparel company (LULU) is offering free yoga classes on Election Day throughout Washington, D.C., Maryland and Virginia. Check out Lululemon's blog to find locations.
Magnolia BakeryMagnolia Bakery: Its cupcake Patriot Pack is available on Election Day at all bakery locations in New York, Chicago and Los Angeles. The pack costs $24 and contains a dozen mini vanilla cupcakes, topped with red, white and blue sprinkles.
M&M's are offering a personalization discount on their orders for election parties until Nov. 5. You can receive $10 off orders of $65 or more with the code CHOOSE10 and 15% off orders of $100 or more with code CHOOSE15.
The PurinaPurina pet-food distributor is hosting "America's Pet Debate" to answer the age-old question: Who's better — cats or dogs? Pet lovers can cast their vote on Purina's website or Facebook page until Nov. 8. For every vote cast, Purina will donate $1, up to $100,000, to Pet Partners' Veteran Programs, which helps fund pet therapy for U.S. veterans who need assistance. The winner will be announced on Nov. 9.
The Shake Shack burger chain is teaming up with Rock the Vote for "Shack the Vote"—participants can stop by a Shake Shack location and fill out a Pledge to Vote card. They'll then receive a coupon to receive a free cup or cone of Shake Shack custard on their next visit.
Local promotions
HART in Tampla, Fla.: Tampa's public transit system, the Hillsborough Area Regional Transit Authority (HART), will be offering free rides on Election Day. (This excludes HARTPlus and Streetcar services.)
Hotel Monaco in Portland, Ore.: Any guests checking in on Election Day can choose their preferred candidate upon check-in until 8 p.m. Each guest who chooses correctly gets $45 off their bill when checking out.
Legal Sea Foods in Boston: At its 30 restaurants along the East Coast, until Election Day Legal Sea Foods is offering a Blue Plate and Red Plate special for $25.95, paying tribute to the candidates' home and adopted states. The Blue Plate features macadamia-coconut crusted mahi-mahi with roasted brussels sprouts, and the Red Plate special features pan-seared cod with steamed spaghetti squash in bourbon lobster cream sauce.
Lofty Pursuits in Tallahassee, Fla.: This ice cream shop will give a free scoop of ice cream if you show an "I Voted" sticker.
Tailgate Grill in Canton, Ohio: The restaurant is offering specials for each candidate: Barack O Boneless Wings or Right Wing Basket; both are $4.70 for 10 wings. The bar will also offer a $4.70-martini: Romney-tini with cherry vodka, cranberry juice and grenadine; Obama-tini with whipped vodka, coconut rum, pineapple juice and Blue Curacao.