Support Starbucks CEO Schultz and get $10 for $5 Spend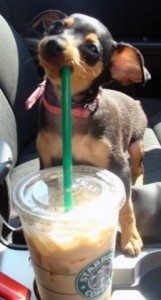 Double your Starbucks pleasure with this deal.  You get a $10 gift card from the World's Coffee House for only $5 and you are also supporting a company that supports the LGBT community.
Starbucks CEO Howard Schultz recently slapped down anti-gay marriage activist at shareholder meeting. "If you feel, respectfully, that you can get a higher return than the 38 percent you got last year, it's a free country. You can sell your shares of Starbucks and buy shares in another company. Thank you very much," said Schultz.
The Starbucks half-off deal is via Groupon and it does not expire but you must claim it within the next day.
GET OFFER NOW!