New Apple TV App Dekkoo for Gay and Bi Men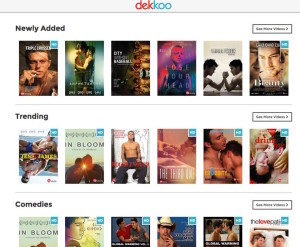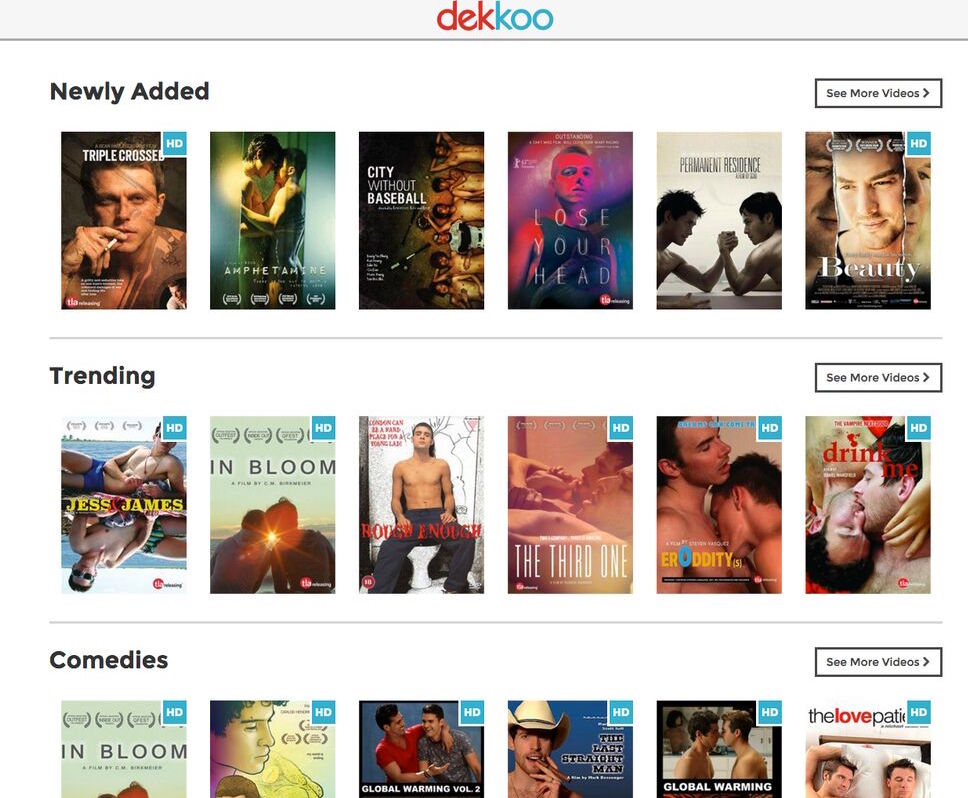 Gaius Media the parent company of leading LGBT distributor TLA Entertainment announced the launch of Dekkoo, a new premium streaming subscription service that caters to the gay and bisexual male audience. The self-funded startup launched the service on October 5 in beta test mode with a special introductory offer of thirty days free to all subscribers.
Dekkoo will expand its offering in coming months with original productions of narrative series and documentaries that will be available exclusively on their service. This should compete with cable stations such as LOGO TV and Here. Dekkoo.com offers a sleek, user-friendly, fully-responsive design that allows subscribers seamless viewing on PC, Mac, mobile device or tablet. The service will be available on Roku and AppleTV in early 2016.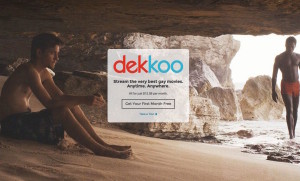 Currently the site is offering a free one-month trial, followed by a $12.99/month subscription fee. Subscribers have unlimited access to hundreds of movies and shows in quality HD format, with new content added every week.
"As the market trends away from linear TV and cable bundles, a niche streaming service for our customer base is the logical next step for us," said Derek Curl, CEO. "Our ability to offer an extensive movie library and original productions provides fans of gay film and television a home where they can find a complete collection of entertainment that represents them."
Among the hundreds of titles currently streaming on Dekkoo are From Beginning to End, Global Warming, Jess & James, Land of Storms, Leather, Longhorns, Make the Yuletide Gay, Sexual Tension: Volatile, Snails in the Rain, Strapped, and Velociraptor. Velociraptor is currently a Dekkoo exclusive before a DVD release next month.
If you're a Roku user and looking for a great way to watch a bit more exotic Gay-TV.