Become an Ambassador, Earn Free Stays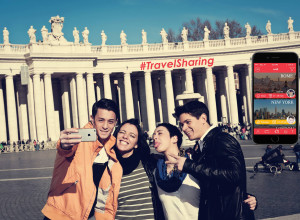 A new hotel app, similar to Airbnb, called Wimbify is putting safety and security for lesbian, gay, bisexual or transgender (LGBT) travelers first and foremost. Gay travelers staying in unfamiliar locations can use the new app strives to put its users in safe places with LGBT allies.
"Besides avoiding feelings of unease or discrimination, being hosted by an LGBT or LGBT-friendly host makes it easier to socialize and [gain] knowledge of the local LGBT community," said Wimbify CEO and Co-Founder Alessio Virgili.
It's a new way of Social #TravelSharing where you can find a LGBT Travel Mate, Stay Free & Go Local. They connect travelers and hosts looking for a meeting in a trusted LGBT community. Whether you are taking Atlantis Events Cruise from/to Fort Lauderdale trying to find a place to host you or visiting Barcelona, Spain. You can earn free stays with hosts or ambassadors just by becoming a host yourself.
This is how you become an Ambassador:
1) Publish your proposal to Share your Home
2) Host New Travel Friends for free
3) Earn Wimbi Credits to be hosted on your next trip
This is a much better alternative to staying in a hostel that could turn out to be dangerous in some cities. It's always best to have a place you can feel at home when not in your hometown.