5 States, Nonprofits Sue in New Battle Over ObamaCare Transgender Health Rule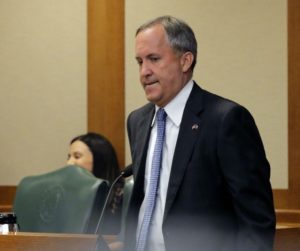 Section 1557 of the Affordable Care Act (ACA) broadly prohibits sex discrimination in health care. This being the first time something like a provision like this has passed without great fanfare or opposition. It is now starting to backfire and may be emerging as the next major battleground in health care law.
Included in Section 1557 are specific prohibitions against anti-transgender discrimination by any health care entity receiving federal funds. This includes religious and religiously affiliated providers and requirements that they provide care consistent with an individual's gender identity. A new complaint filed by Texas (and joined by Kansas, Kentucky, Nebraska, and Wisconsin) seeks to undermine these protections.
The plaintiffs, on whose behalf the states are suing, include the Christian Medical & Dental Associations, which include more than 17,000 health-care professionals, and the Franciscan Alliance, a network of religious hospitals founded by the Sisters of St. Francis of Perpetual Adoration. According to their lawsuit, these religious organizations are "deeply committed to the dignity of every human person, and their doctors care for everyone with joy and compassion."

The gist of the complaint is that despite their deep commitment to delivering health care to "every human person," these organizations do not want to treat certain people or conditions. Specifically, these groups are arguing for the legal right to refuse to provide necessary medical care to LGBTQ people and women simply based on who they are. And because Section 1557 does not have a religious carve-out to allow them to discriminate in the delivery of care, conservative lawmakers are going to help them sue to try and get one.
Texas state officials have made no secret about their desire to discriminate against transgender people. Ken Paxton is an indicted and out-on-bail Attorney General representing the state in this battle. Him and other Texas republicans such as Greg Abbott are infamous for using our tax dollars to sue the federal government. This is clearly why people need to get out and vote in each and every local election so we prevented crooks like Ken Paxton from being elected as a State Representative or a State Senator, muchless a Texas Attorney General.
This new lawsuit comes just a day after a federal court blocked the Department of Education from protecting transgender students from discrimination in schools. They are represented by the Becket Fund for Religious Liberty who filed a new complaint challenging regulations from the Department of Health and Human Services (HHS) that prohibit discrimination against transgender people in health care. The rule ensures that trans people can access medically necessary treatment in procedures, have those procedures covered by insurance, and have their gender respected in medical facilities.
This suit is akin to Hobby Lobby, except it objects to transgender care instead of birth control. This will be the next big battleground with "religious liberties".