Hooters to open new chain with male servers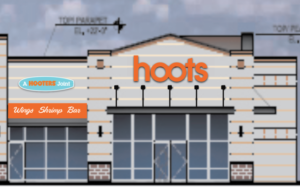 Hooters is taking on a new direction by opening a new restaurant called Hoots in Cicero, Illinois, a suburb of Chicago. The new restaurant will not only feature male servers which you do not see in a typical Hooters restaurant but also female servers. You will also not see the Hooters iconic uniforms. Servers won't go to guests' tables but you'll order at the counter.
The menu for Hoots will be a scaled-down version of Hooters' to follow fast-casual trends. The new uniforms of men and women at the new Hoots remains a mystery.

This is an experiment for the company with people eating out less and to-go orders increasing. The cost of operating a Hoots should be cheaper than a Hooters location.
Many may be disappointed though that they have not yet opened up a male version of Hooters where we can sexualize guys just like we do women. That has happened at Tallywacker's in Dallas, Texas. Although that restaurant that displayed buff male candy has since closed until further notice claiming they are working on re-locating.