"Love Wins" Vodka to Celebrate Pride with Portraits of Real Couples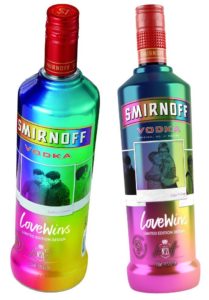 Smirnoff Vodka is releasing limited-edition "Love Wins" bottles of Smirnoff vodka just in time for Pride season internationally. Each bottle is unique and features portraits of real couples photographed by Sarah Deragon, the creator of the Identity Project. For every bottle sold, Smirnoff will donate $1 to the Human Rights Campaign (HRC).
"It's always inspiring when brands take action to encourage positive change, especially at a time when we are working harder than ever to push back against anti-equality forces," said Adam Marquez, Associate Director, Corporate Development at HRC. "The 'Love Wins' bottles are showing the country that love truly conquers hate — and that we celebrate you, no matter who you are or who you love."
Smirnoff is inviting couples of legal drinking age to submit their photos for a chance to be featured on the 2018 Pride-themed bottles. Submit your photo between May 23 and September 30 and Smirnoff will donate an additional $1 to HRC. This can be done at Smirnoff.com/lovewins.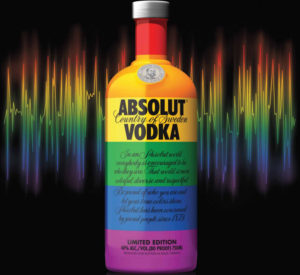 Smirnoff has long been part of the LGBTQ community. They have been in our gay pride parades and featured liquors at some of the biggest gay clubs in the nation such as Heaven Nightclub in London. The brand recently live streamed same-sex weddings at Electric Daisy Carnival in Las Vegas, and publicly supported Stand For Rights 2017, a Facebook Live telethon in support of the American Civil Liberties Union (ACLU).
In a statement, Jamie Young, Smirnoff Brand Manager, defined the brand's stance on equality saying, "Simply put, the Smirnoff brand stands for inclusivity. Whether it's gender, race, or sexual orientation, we believe the best times are when everyone is included. We are proud to support the HRC and the LGBTQ community, and to celebrate all kinds of love out there."
Pride season is also a time you should stock up on Absolut Vodka as well. They are known for some rainbow themed designs on their bottles in gayborhood liquor stores. While both of these vodkas are considered premium you sometimes have to support a company that hasn't been afraid to support us.