Lyft Comes Out With Round Up & Donate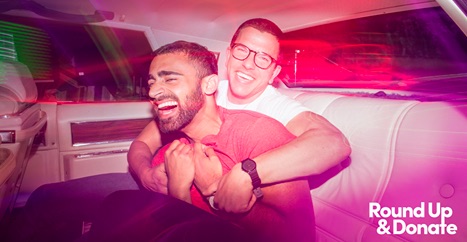 Lyft ride share has a new program where you can Round Up and Donate. Lyft can round up your fares and donate the difference to The Human Rights Campaign, America's largest civil rights organization. All you have to do is opt in to get started.
The Human Rights Campaign mirrors Lyft's commitment to creating an atmosphere where everyone feels welcome, comfortable, and respected both in and out of the car. As a company, Lyft is donating $100,000 in the next 12 months to support LGBTQ+ causes.
How to Opt-In:
1. Click here to sign up for Lyft and you should see the above screen showing $15 credit.
2. Find 'Round Up & Donate' under 'Settings' in the latest version of the Lyft app.
3. Simply turn it on once and they'll automatically round up your fares after each ride.
This is a great way to get more people to give to more organizations in a time when we need it the most. They will be adding more and more charitable partners in coming months in addition to the HRC. We are hoping they had Lambda Legal, GLAAD, and HIV Organizations. They are also adding organizations such as the USO.
Lyft had had life pretty easy this year since Uber has had fail after fail with PR disasters. Lyft has also made drivers happier in that they have a tipping option and Uber does not and may be why they stay out of some of the controversy. When it comes to Pride each year we honestly have not seen much out of Lyft compared to Uber.
With this promotion Lyft is basically using our money for donating to our causes. No discounts and no matching donations. We are pleased they are giving a donation of $100,000. Uber on the other hand has given free rides after the Pulse tragedy in each city to nightclubs and have offered discounts such as 20% off that really help out with surging Lyft and Uber rates.
Lyft is the second largest ride-sharing company behind Uber and we understand they have a much smaller marketing budget so they can't do as much. We have to at least give them credit for trying with this promotion.
Is This Tax Deductible?
The tax-deductibility status of your donations will vary depending on the organization's nonprofit status and tax exemption.