Gay.com Domain Name Donated to LGBT Center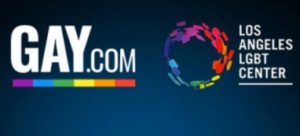 Los Angeles, CA – A domain name that many of you may be familiar with from being one of the most innovative chat rooms of the early 2000's has been donated to a LGBT Center in Los Angeles. Live-cam platform Flirt4Free, a division of VS Media, has donated the premium internet domain name. The domain's market value has been estimated in the millions. This is an enormous donation because this domain name being only three letters and the biggest of an entire niche is most likely over $5 Million in value.
Gay.com was a chat, news, personals, and social networking website catering to the LGBT community. As of September 2005, San Jose Mercury News ranked gay.com as the most popular online gay personals site in the United States. As of March 2007, Hitwise ranked it number three in domestic American popularity after Adam4Adam and Manhunt. Gay.com also competed internationally with dudesnude, gayromeo, and gaydar.
Gay.com was founded by Mark Elderkin in 1994 and launched with a Java-based chat system in 1996. It was one of the hottest chat rooms on the net with virtual rooms such as "LA Men 4 Men 18-24." Gay.com's parent company acquired PlanetOut in 2001. In October 2008 the company relaunched gay.com updating the visual style of the site and replacing the former Java-based chat system. Technical problems caused by the upgrade led to service interruptions and lags. In an open letter from PlanetOut management, "hardware configurations and software code" were cited as culprits. Many users asked the service to revert to its former system but most of its users had eroded after its failed relaunch. It was a prized domain name because Google would always rank it #1 in their search results.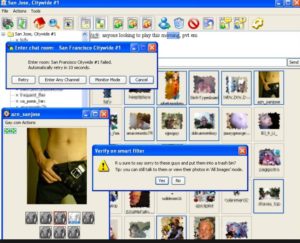 In October 2009, Here Media Inc. bought Gay.com from PlanetOut Inc.In 2016, Gay.com was handed over to VS Media Inc. for an undisclosed sum which runs Flirt4Free who made the donation to the LGBT Center. Flirt4Free President Gregory Clayman and Executive Vice President Brad Estes where they realized the company could not take a Gay.com "gay hub" project any farther on its own. That is when they devised the Gay.com Charity Challenge with the goal of awarding the domain to a benevolent organization that could.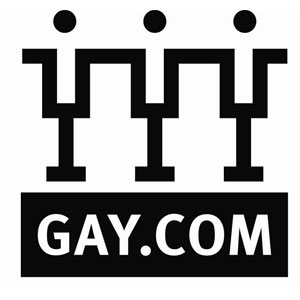 They reached out to five of the top LGBT charities and asked them to provide a proposal detailing how each organization planned to use the site in order to further their organization while supporting the LGBT community as a whole. Each of the charities offered its own concept. Clayman and Estes found the Los Angeles LGBT Center's proposal the most compelling.
To put this in perspective Beer.com sold for 7 Million and 4 letter domain names normally sell for less. German Internet entrepreneurs Julius and David Dreyer recently snapped up Gays.com (gay with an S) for the bargain-basement price of $500,000.
"We were thrilled to see the enthusiasm and ideas the challenge brought forth by the various charities," Clayman said. "We believe that if they follow their plans as outlined, their efforts with the domain will have a massive impact on their charity and the LGBT community not only in Los Angeles, but everywhere."
Estes added, "The Los Angeles LGBT Center provides services for more LGBT people than any other organization in the world. I'm very happy to announce that the future of Gay.com will go on within their extraordinary organization."
VS Media's Flirt4Free has shown a focused commitment to the gay cam space for more than two decades. According to Estes, the Gay.com donation doesn't change that commitment. He said Flirt4free still has plans to turn an associated domain, Gayhub.com, into a community-building property that aligns with Flirt4Free's values. "We can still accomplish our goals and do something great for the LGBT community at the same time," he said.
The donation will be finalized in early August, allowing the Los Angeles LGBT Center to implement its plan for the domain. The first phase will see Gay.com become an additional domain for the organization's newly launched blog, Vanguardnow.org, which shares stories about the Center's local and global work.
"We're incredibly grateful to VSMedia for turning control of [Gay.com] to the world's largest LGBT non-profit organization," said Jim Key, the center's chief marketing officer. "We never could have imagined that, one day, ownership of such a valuable and iconic domain would be transferred to us."
Since 1969, the Los Angeles LGBT Center has celebrated, cared for and championed LGBT individuals and families in Los Angeles and beyond. For years, the charity has held a coveted four-star rating on Charity Navigator. Today, the center offers dozens of programs and services in four major categories: health, social services and housing, culture and education, and leadership and advocacy.
Future visitors on Gay.com will find stories about LGBT people as well as information about the center and its work to "build a world where LGBT people thrive as healthy, equal and complete members of society."
According to Key, however, that's only the beginning. "We've only just begun to think about the tremendous possibilities for the domain," he said. To learn more about the Los Angeles LGBT Center and everything it does for the LGBT Community, visit LALGBTcenter.org.