Halloween Retailer to Sell Caitlyn Jenner Costume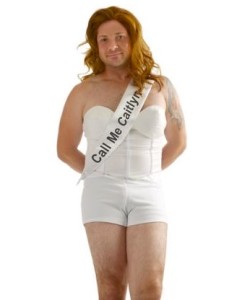 Each year comes and goes and another Halloween sparks another controversial costume. You can only guess the most inappropriate Halloween costume of the year but its coming from an unlikely chain that could be in your neighborhood. The chain is Spirit! Costumes and they plan to sell a Caitlyn Jenner costume.
Spirit Halloween who have stores in cities across North America every October revealed the news to the New York Daily News. "Caitlyn Jenner has proven to be the most important real-life superhero of the year," Trisha Lombardo told the newspaper, "and Spirit Halloween is proud to carry the costume that celebrates her."

We have to wonder how Spirit! will "celebrate" Jenner and keep the costume from being completely insensitive while they are not giving away any secrets about what it would look like. If you do a search on Google for "Caitlyn Costume" results come up for a cosplay outfit. They already have some Caitlyn competition with this cosplay character. So Spirit! is not yet marketing the costume. Details about the look and items included in the Caitlyn Jenner prepackaged costume are not available at this time, but will reportedly be released once the item goes on sale in approximately four to six weeks.
I can only imagine something as bad as when I bought a Justin Bieber blow up doll for a party and it looked nothing like him. A creepy rubber thing. Not really a great comparison but I am sure t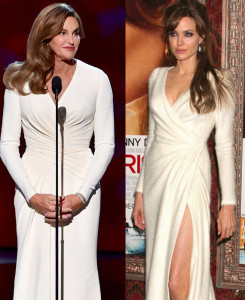 hose will follow once there is a Halloween costume. Can you imagine? I am sure it will be insulting whatever happens because past attempts such as even the Lady Gaga costume are normally quite hideous in these China made Halloween costume shops. They always have the biggest celebrity of the year but its normally a fail.
Spirit! and other costume stores online have been in trouble before for selling First Nations getups, and other culturally insensitive costumes and accessories. You can see a post from a few years ago on our site where they featured an American Indian which we got called out on. While Halloween is a time for having fun and not being too politically correct you want to make sure you are not making fun of people at their expense. Halloween should be a time to celebrate not holiday to bully and down another culture, race, gender, sexual preference, and so on. If you do it in style and art then it should be acceptable such as if you bring out an artistic costume bringing attention to a certain cause.
One reader of a news blog had this comment below. So you can see the ignorance is out there.
Dress, high heels, long wig and make up is all you need. Dudes dress up as women all the time for halloween. Nothing new here. Why do they refer to him as a transsexual. Wasn't he transgender last month? Bruce likes to dress up in women's clothes. He's nothing more than a transvestite.
REPLY:
But, I think trans people, like ethnicities, are not really source material for a Halloween costume.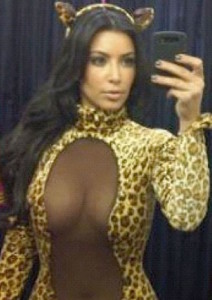 Is it OK for LGBT people to dress up as Caitlyn Jenner?
Not going to go there. That is a question that I am sure will be highly controversial this year. First off you have to ask yourself if you can afford to dress like Caitlyn Jenner? That would be one hell of an expensive night out. There are lots of people that are curious to dress up as a woman or the opposite sex to see what it feels like. Halloween is a time for being someone that you are not. Although buying a cheap, hideous rubber looking costume at Spirit! is not the way to go.
If you are inspired then aim for something in your own take of someone such as Lady Gaga, Madonna, Miley Cyrus, Britney Spears, or Cher. Have fun with it but put your OWN personality into it and make it about art. After all women have all the fun when it comes to fashion. Men have to wear suits although lesbians love suits at the same time.
If you're a Fan of the 'Kardashians' then Maybe a Kim Kardashian Inspired Costume Instead?
Kim Kardashian has wore a cat costume twice now. We have noticed a few people at block parties wearing this look. The reality tv star is a seasoned pro at mastering Halloween attire as she impressed as Poison Ivy complete with a red wig, ivy eye wear and green dress. In previous years she's dressed up as Little Red Riding Hood, the Queen of Hearts and Princess Jasmine.
You Will Go Broke Going For Caitlyn's Look
Caitlyn may not even pay full price for each design she has designers fighting over her. When she made her first public appearance as a woman at the ESPY Awards and accepted the prestigious Arthur Ashe Courage Award the 65-year-old Olympic gold medalist donned a custom white Atelier Versace gown which she accessorized with $3,485 emerald tear-drop earrings.
Not only is Spirit! likely to sell a costume mocking Jenner but its available at other online retailers already. The costume is available at wholesalehalloweencostumes.com and anytimecostumes.com. It was formerly available on buycostumes.com but appears to be "discontinued." We also saw a similar costume available at BuyCostumes.com but appears now to be listed as a "discontinued item."
Update September 10, 2015:
Caitlyn Jenner doesn't think Halloween costume "is offensive at all" according to NBC's Today show. Today's Matt Lauer asked the 65-year-old reality star about the Caitlyn Jenner costumes for Halloween from the Vanity Fair cover and if he was "in on the joke" or thought it was offensive and Jenner replied: "I'm in on the joke. I don't think it's offensive at all." She also adds that she knows "the community does and they've gotten a lot of criticism for doing it. I think it's great."