LGBTQ Pride (Mostly Rainbow) Fashion Ideas
This year the pride parades have been more about resistance than a celebration of our rights but that does not mean we cannot gay things up! We found some outfits you just didn't know you needed. The companies manufacturing gay pride apparel has grown significantly over the years but whether you want something that supports a cause, a rebel look, or something that really outs you we have it all here. While many pride parades have taken place there are still some that have not in Amsterdam, Las Vegas, Dallas, Orlando, Prague, Charlotte, Atlanta, and other cities across the globe. First, We to give special thanks to Target stores across the U.S. as they have doubled down on Pride with a huge display along with their standing up to the far-right on their transgender restroom policy.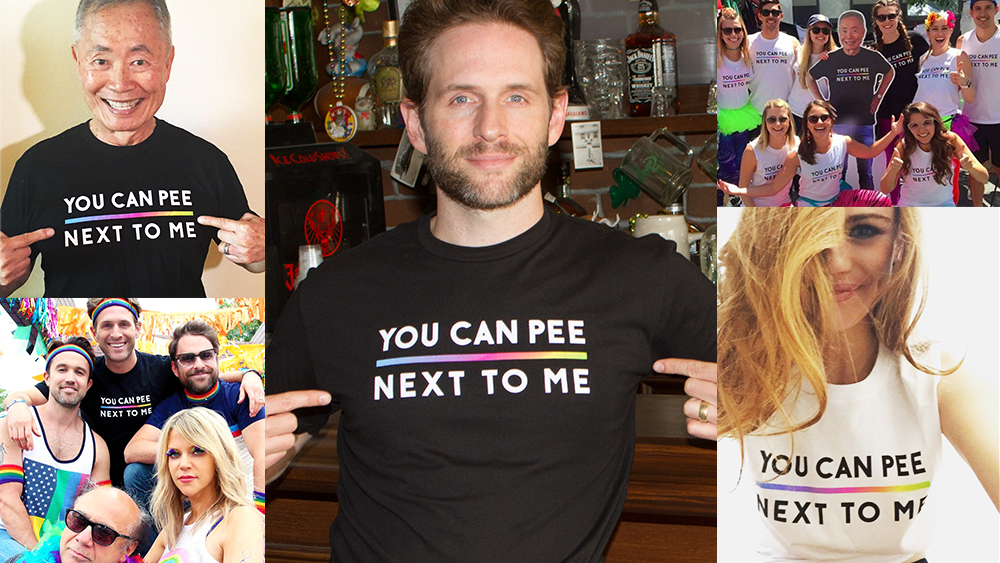 George Takei may have become famous for his role on Star Trek, but it's his activism in the gay community that's really put him on the map. And, true to form, the actor now has the best clapback to anti-trans laws with a new T-shirt on Omaze, a charity network, that says, plainly: "You can pee next to me."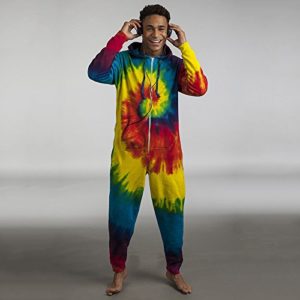 Did you know there are actually Pride Onesies? You can get them here for any size. These do not look too loud do they? I could dig this look maybe walk out to my mailbox a few times in these and really give the neighbors something to talk about. We can all be judgemental sitting in our armchairs looking at the comments of these photos but if we wore these to a pride event it would be a great way to meet people!
How about Pride shoes? Adidas sells an expensive set of these but you can always go the DIY route.
Or you could use some pride socks for a cheaper, but colorful group fitting!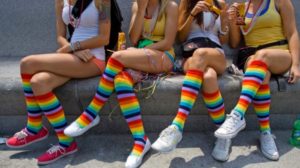 Rainbow colored shorts anyone? These could cross-over for a Sunday funday, beachwear, or…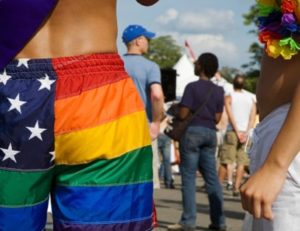 Then you have these Rainbow Jackets that were advertised on Facebook. Just see the two comments below and you will know they will be either a hit or a miss. A rainbow and a rainbro really?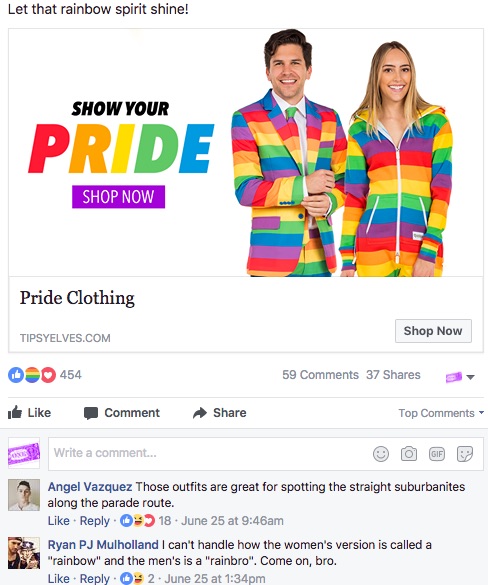 Stepping away from the complete Rainbow look are these killer shirts. These shirts and designs from the Swiss Embassy are everything and show your Masc Fem side. The Masc for Masc shirt with a Unicorn is epic along with the Bearbie shirt and Golden Girl tights. But how about that Joan Crawford and Bette Davis rivalry shirt?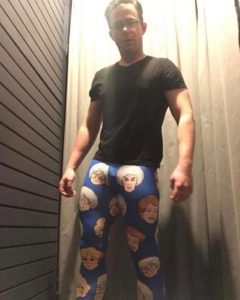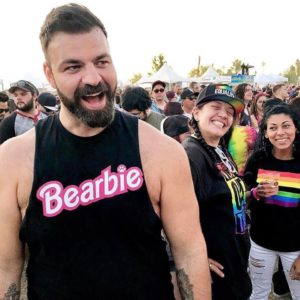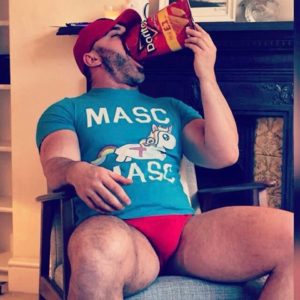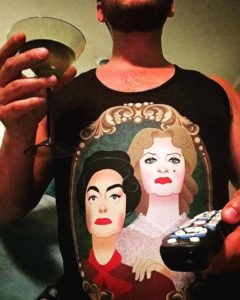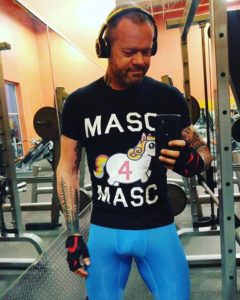 You definitely need something for the dog as well.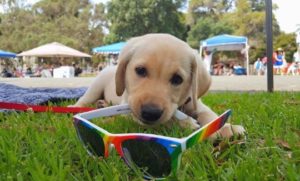 One of our favorite new looks for 2017 Pride parties is this amazing new rainbow suspenders that are LED powered so they glow. See more styles here.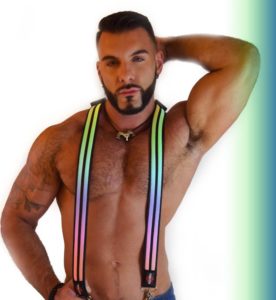 How about some underwear for pride?