Last Minute Gifts for Under $40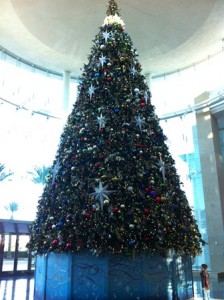 Don't panic, there are many great gift selections that will still be available at the last minute for under $40. No matter who is still on your list you should still be able to find a perfect gift at this price point.
During this holiday season many retailers have lowered their prices on all types of fashion accessories. Wonderfully fashionable scarves and gloves can be found in ready supply. Leather gloves are a great choice and can be found in varied styles and colors. If you are a savvy shopper you should have no problem finding a pair that will be perfect for either sex.
Wine is also a great gift if you have an amateur wine connoisseur. If you can't find a bottle that you think they will like you can always go with wine accessories instead. There are great wine stopper sets on the market. Quality wine openers and wine glass markers are also a great selection for the person that enjoys a glass of wine. You can find sets that include wine sealers, decanters and stoppers. Affordable sets with designer touches can be found for under $40 and are a great gift idea.
If the person you are buying for is a college student you might consider some type of messenger bag or tote. Campus life entails carrying necessary items from class to class. Receiving a quality bag can be a life saver for any young student. Stylish options are available at prices that are easy on the wallet. Chosen wisely the bag can be used for several years.
A little imagination and taking time to consider the lifestyle of the person you are buying for will open up a world of easy to find items that will cost less than $40. We sometimes take for granted the simplest ideas while stressing over wanting to be sure we buy a perfect gift. Relax and give thoughtful consideration to what the person might want or need and you'll find ideas will come. Ideas that are affordable and will be treasured by the recipient.
The options for children are probably the most plentiful. Depending on the age you can count on stuffed animals, dolls, toy cars and building blocks. Another popular choice is a DVD of an animated movie. As a matter of fact, there are many portable DVD players on the market for less than $40, you might want to give both to the child. This would be wonderful for both the child and their parents. Entertainment could be taken with them on car trips lowering the stress level of both the child and their parents.
As I've shown, there are many affordable and practical gifts that can be purchased for under $40. Browse websites and store flyers. A few minutes taken to note options for each person on your list will make shopping much easier. Last minute gifts don't have to be boring and impractical. They can appear to have been selected months in advance if you take a few minutes to gather your thoughts and consider the possibilities. There is enough stress related to the holiday gift giving season without adding to it by trying to hard to complete you shopping list.
Last minute doesn't have to mean last chance. If the gift you originally wanted to purchase is either priced out of reach or no longer available, just regroup and think it through. Put more emphasis on buying a gift that will satisfy the recipient and less on what the gift actually costs. Paying a high price for a gift doesn't mean the person will love it.